Yves Mattagne
a charismatic chef
Yves Mattagne discovers his vocation during holidays he spent at the Belgian coast, in the hotel restaurant ran by his aunt. It is during that period that his passion for seafood will born. After his military service, Yves Mattagne integrates the brigade of the Hilton International Hotel Brussels, before going, three years later, to the Hilton International Gatwick in London, where he became chef, for two years.
With this international experience, Yves Mattagne returns to his native country, where he becomes assistant to Michel Beyls, chef of l'Orangerie. He then did an internship in restaurant Le Divellec in Paris for several months with the aim of training for the future opening of the Sea Grill, Restaurant of the Radisson SAS Royal Hotel Brussels. Exactly one year after taking the lead, Yves Mattagne was awarded his first star in the Michelin Guide (1991). He got a second one in 1997.
Yves Mattagne is a man with passion, empathy, talent and conviction. From managing his establishments to defending the sector, as well as being committed to several charities, Yves Mattagne is generous, invested and charismatic.
After spending 30 years in the kitchens of the Sea Grill, a page turns, and a new adventure begins at la Villa Lorraine for the chef whose experience, talent and creativity has no longer to be proven.
Contact & informations
La Villa Lorraine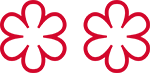 Avenue du Vivier d'Oie 75
1000 Brussels
Valet parking
No dogs allowed
Heated terrace

Dresscode :
Proper attire required (no short, no t-shirt, no flip-flops)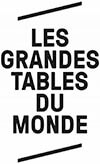 Opening time
open Tuesday to Saturday

Lounge bar
open from 12pm to 1:30pm and from 7pm to 9pm

Restaurant
open from 12pm to 1:30pm and from 7pm to 8.30pm
Annual leaves
From Sunday 29/10/23 to Monday 06/11/23
From Sunday 31/12/23 to Monday 08/01/24